The company known as Tesla seems to be having a really rough month. As of writing this article, Tesla stock had six consecutive sessions where it dropped. The latest drop was taking 6% with it. So what kind of commotion has Tesla stirred up to be on the receiving end of this negative trend? Let's not waste any more time, and jump in to find out!
Stock price going down because of car prices?
Looks like it, unfortunately. Tesla stock has indeed gone down following the announcement of the price cuts on Model S and Model X. The price cut appears to be a reaction to Tesla's own
Model 3
. Seeing as how the older models are losing market share due to their younger brother. It appears that not even the giant that is Tesla is safe from the US-China
trade war
! Some analysts are claiming that the volume of Chinese buyers has been cut in half. This is quite possibly a reaction to the high tensions between two economic powers. Because of those tensions, Tesla is probably going to be facing high risks of government and regulatory attention.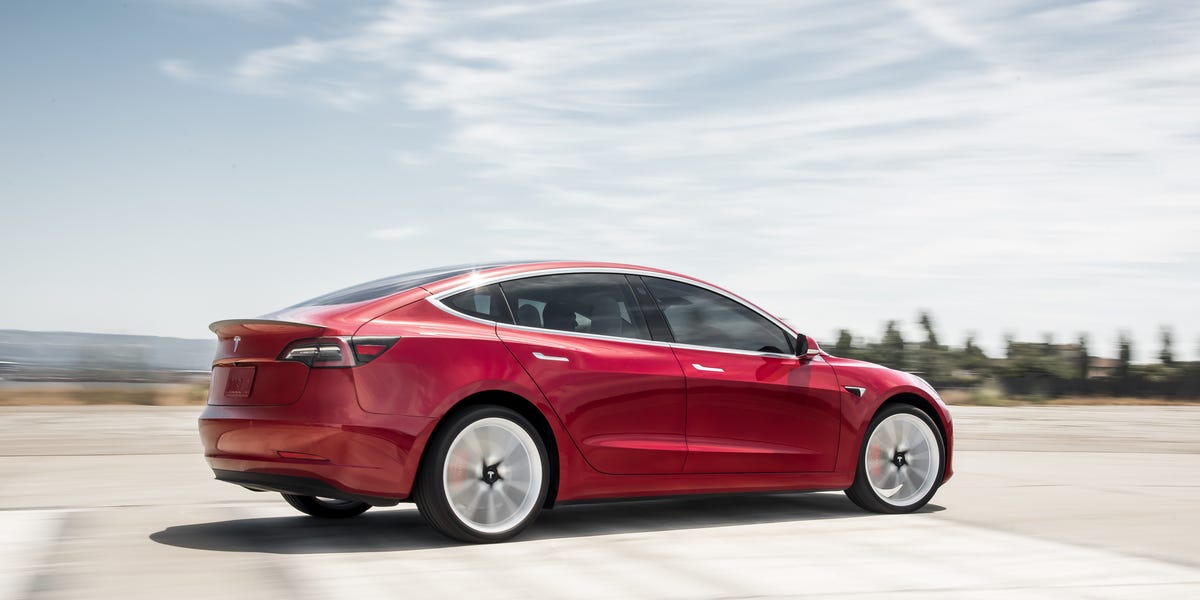 The veil has fallen
It seems like it's been years of hearing only positive info about Tesla stock. Even as Tesla vehicles had some, very
publicised issues
, it's stock hasn't been that much shaken up. Autopilot crashing, spontaneous combustions of the vehicle, production delays, parts shortages, and alike. It seems like Elon Musk and Tesla have always been on top of the situation, and managed to keep it under wraps. But, some claim that their luck has finally run out. Due to the report of an enormous loss, somewhere around the $702 million mark, Tesla has drawn down additional funding. This development came right after the news that there was a decline in vehicles deliveries when compared to the previous quarter. The decline in question appears to be around 30%. The decline appears to be attributed to the tax credit of $7500 being cut in half, which is just confirming suspicions that the tech magnate, Elon Musk, has built the brand on the reliance of government subsidies.
Investors first, safety second
As of now, Tesla has been facing some major accusations. The one that stung the most might have been from Consumer Reports. The non-profit organisation has stated that Tesla is all too willing to put its investors over consumer safety. The reasoning behind this claim is that Tesla has indeed promised self-driving vehicles before. But none of those promises are backed up by data. CEO Elon Musk has managed to deal with the issues plaguing Tesla quite well. Insisting that Tesla, and in turn, Tesla stock, should be viewed as a tech stock, rather than a manufacturer stock. His reasoning behind this is that tech will always have bugs which will need fixing; also, that their tech is always being improved upon and perfected.
Competition upping their game
Not all problems that Tesla stock is facing are of a business nature. If we move on to the innovation side of things, the competition looks to be charging ever closer to Tesla. Companies like Audi, BMW,
Nissan, Renault
seem to be catching up in the smaller segments. While new-comer companies like Rimac, with their electric beast, have far surpassed Tesla in terms of performance.
Final thoughts
Tesla has wasted a lot of trust with their investors and their customers. Rightfully so, some of the claims they had couldn't be substantiated, and promises they made haven't all been fulfilled. Some have a bitter aftertaste after all these things have gone down, and the Tesla stock falling so dramatically. Let's see if Elon Musk has what it takes to pull the company up, and away from all these things that are plaguing it. Or if he'll just go down in history as arguably the most ambitious man in the world.