20
th
of April isn't reserved just for people that smoke marijuana anymore; that day now, also belongs to marijuana producing companies. 4/20 is a significant day for the marijuana companies since that is the day that their marijuana stocks get high (sorry for the pun, couldn't resist it). What I am going to cover in this article is the essential things to know if you are looking to buy some marijuana stocks. So let's get to it, shall we?
Different types of marijuana stocks
What you first need to know is that there are different types of marijuana stock. Not all of them are the same. Therefore, there are three types of marijuana stocks:
Marijuana Growers: These companies are producers of cannabis. Meaning they cultivate marijuana, harvest the crops, and in the end distribute the product to the consumers.
Cannabis-focused biotechs: These are biotech companies, which have a focus on developing cannabinoid drugs.
Providers of additional products and services: Main business for these companies is to support the marijuana growers by providing them with the products and services like hydroponics products and lighting systems.
Risks involving investing in marijuana stocks
Like everything in life, there are risks also with investing in marijuana stocks. Also, if you are an experienced trader, I don't have to tell you about risks that come with trading with basically any kind of stock; and if you are a beginner, you will learn soon. Let's cover some of the main risks with marijuana stocks.
Legal and political
You should probably know this, if you already don't, sale of marijuana is still illegal on the federal level in the U.S. What this means for the cannabis companies that are working in the states where marijuana is legal is; that the U.S. Department of Justice can shut them down whenever they decide to make marijuana illegal in all states. For now, the states are allowed to administer their own cannabis laws without the intervention of the federal government. However, there aren't any assurances that that will last. Also, currently U.S. federal laws put strict restrictions on banks and financial institutions that are involved with cannabis-related businesses. So, this makes things difficult for marijuana businesses in the U.S. if they decided to get more capital through borrowing.
Inequality with supply and demand
Right now, a lot of marijuana have HIGH valuations (again sorry for the pun, the temptation is HIGH; don't worry I'll stop I promise). Those valuations are founded on growth that they are expected to have in the years to come. However, those valuations didn't account the possibility of oversupply. For example, most licensed cannabis growers in Canada have major expansion in plan to increase their production capability. While for now, the demand is higher than supply in Canada; this probably won't last for long. The oversupply is something that is going to happen with current companies increasing their production and new ones coming into the industry. Unless the companies start smoking their own product. What oversupply means to you? Well, what is the fundamental law of supply and demand? When the supply is high, the prices go down. When that happens, the revenue and earnings could decrease for the companies. As a result, it will make marijuana stock prices to fall from their HIGH. Enough of the bad news, let me give you some good news. The global demand for marijuana should increase soon, and it is going to be a significant rise. Germany has legalised marijuana to be used for medical purposes, and it has the largest population in the EU. Also, there are other countries that have legalised marijuana for medical use, so the demand should increase soon.
Over-the-counter (OTC) stocks
If you are wondering how you can buy stock in the marijuana industry, then you should be aware of the risks that come with buying OTC marijuana stocks. Companies listed on the major stock exchanges, like
NASDAQ
, must follow the rules that require from them to file regularly financial statements and to maintain minimum market caps. These requirements help investors make an informed decision when buying stocks. And, OTC stocks don't have to follow these requirements.
What to look into when buying marijuana stocks?
When considering buying marijuana stocks; don't treat them differently than you treat regular stocks. Find out what you can on the management team, look at their growth strategy, and looking at their financial status is a must. However, there are some unique factors that you should look into when buying certain marijuana stocks. Marijuana stocks from companies that are growers, you need to know their costs and gains. What that means is that you need to know their ''all in'' cost of sales per gram which include costs of producing weed; and their cash cost per gram which excludes amortisation, cost of packaging, and adjustments of inventory. When looking into the Canadian marijuana stocks, you need to check their international operations because of the possible oversupply that we discussed previously. By the way, since the cannabis industry is constantly changing, it would be best for you to take the long-term view when buying marijuana stocks.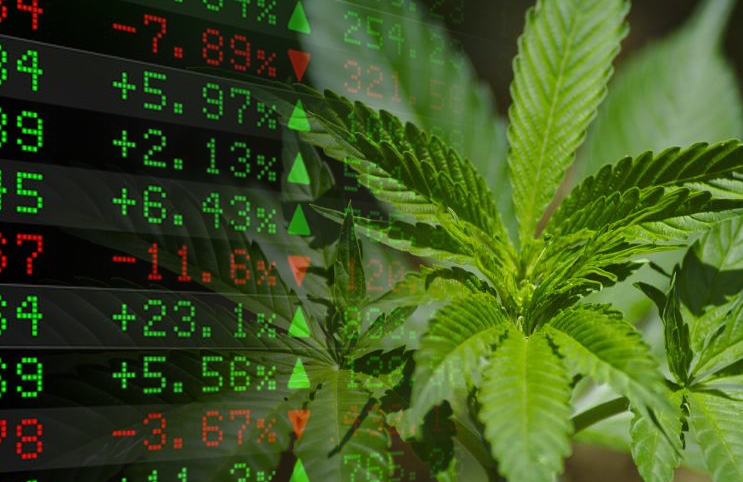 4/20 HIGH for the marijuana stocks
Marijuana stocks flew HIGH (I have broken my promise, and now I am not sorry) on 4/20. The day celebrated by many, especially by the investors in the stocks. The marijuana day celebration that is held annually led to a crash of delivery websites, also including the largest legal delivery app Eaze. The demand for weed was so large that most companies struggled to keep up with them.
Canopy Growth
rose by 5.3%, and the company announced last week that they are entering an agreement to buy Acreage Holdings for $3.4 billion. However, they are willing to that under the condition that weed is federally legalised in the U.S. What this deal can do for them is; give them an upper hand against their competitors. Also, this deal could start an epidemic with this kind of acquisitions. Some other companies had a nice day also. Like
Aurora Cannabis
which rose by 1.2%,
Cronos Group
got a high of 5.3%, and
Constellation Brands
jumped by 3%.
Conclusion
The marijuana industry is a relatively new concept. So if you are looking to buy some marijuana stocks, you should do your work diligently to make sure you don't fail. The only thing certain about the marijuana stock is that it is growing in popularity; also, 4/20 is the day that they will always have a rise in stock prices. As a result, you are not the only one to get high on 4/20; your marijuana stock will get high too. I hope this article will help you in your quest to finding the perfect marijuana stock for you, so the only thing I can do is wish you GOOD LUCK!