An ECN broker is someone who has your best interest at heart, albeit, not for any altruistic reasons. To put it plainly, an ECN broker makes money if you do well on the market. At least you know that they'll always look out for you. But instead of being cryptic, let's try to inform you about what is ECN and who exactly are ECN brokers and what do they do.
What is ECN and an ECN broker?
ECN is short for Electronic Communications Network. It provides a system for market participants to come together to execute trades. The network is made so that it matches the buy and sell orders that are on the market at that time. If it's not able to do that because some information is not available, it gives the prices that are a reflection of the highest bid and lowest ask that are on the open market. So, what does an ECN broker do? Simple really, they use the aforementioned network to give their clients direct access to other participants in the market. The broker consolidates quotes from market participants to be able to give his or her client a tighter bid/ask spreads. Now, why have I previously said that the ECN broker has your best interest at heart? Well, they charge a commission for each spread, and nobody would employ them if they can't make a tight spread for their clients, so they make the best spread that they can, in hopes that their client does the best that they can, simple as that. If you'd like an example of one, we've recently checked out
Pepperstone
, which you can read more about
here
.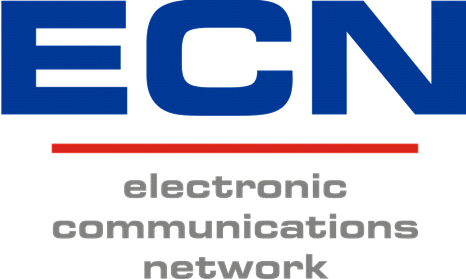 The upside of ECN
Instant trades, nothing beats that. Since it's done via live streaming, the trading is done in an instant. There isn't any dealing desk or re-quotes to get in the way, because once the trade is dealt, it's final and confirmed. Being completely anonymous is also a big plus to some. The trading that takes place is done on neutral prices, which are a reflection of conditions on the real market. Since the ECN brokers can't control bid/s like a dealer, they always have variable spreads. If a trader is so inclined, they can input their risk management system and/or trading model to the broker's data feed, hence giving access to the best bid and price, along with a swarm of other data valuable to them.
The downside of ECN
As with anything else, if it has an upside, it has to have a downside as well. Luckily, there's isn't much to sacrifice if you opt to go with an ECN broker. In fact, there's only a couple of things to mention, so let's get cracking! Like any other job that you do in life, you have to make money somehow. ECN brokers do this with fixed commissions fees for every transaction. Now, at first you might think that they're expensive, but there are other things to consider. Opting to go with an ECN broker is probably going to be cheaper and almost definitely more transparent than if you were to chose using a market maker. Market makers go about getting paid in a different way; they do this by making larger bid-ask spreads and unfair prices.
How to pick the right one?
If you're sure that you want to pursue trading and want reliable conditions when doing so, then an ECN broker is definitely an option to keep open. Because, like I said multiple times now, they will always look out for your best interests. On the other hand, not every ECN broker is a reliable one so you would need to be vigilant when picking one. For example, we've made a review not too long ago about one, which you can check out
here
! There are a few things that you can ask someone to determine if they're actually an honest ECN broker or not. For instance, you can ask " Is there negative slippage? " and if they answer yes, your best bet would be to continue the search. Another thing to ask is, "Are the spreads fixed or variable? ". A genuine ECN broker's offer will only consist of floating or variable spreads. Lastly, you can ask them " Is there a dealing desk? ". If the company's website is even mentioning a dealing desk, your search should continue.
Conclusion
As with most things in life, there are positive and negative sides; the same holds true with this subject. If you are dead set on going with an ECN broker, like
Exness
for example, and investing your hard earned money, you better be prepared for anything, and investigate all details before committing further! The best piece of advice that I can give you is not to be influenced by anything or anyone when making this decision, and think long and hard before you make any steps. Now, go out there, and do what's right for you!